SIGN UP HERE
for our email list
to get news on events, projects
and more.
</td>
We take care of 100 beehives in the backyards, schools and community gardens of Detroit and suburbs. We provide you with raw honey and pure beeswax candles.
We use no chemicals on our bees, in their hives or in your honey. We are part of a movement of natural beekeepers who want to keep our bees and you safely away from the pesticide-industrial-food-complex.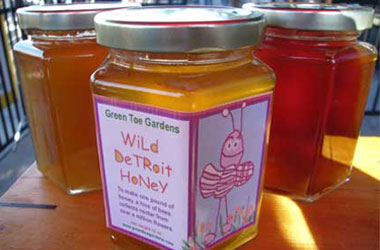 Contact us:
info@greentoegardens.com | Ph. (248) 585-5558

Like us on Facebook!
https://www.facebook.com/GreenToeGardens